Club Ground
Our club ground, an eight-acre field set in the beautiful Leicestershire countryside close to Kibworth, is available to shoot every day of the year.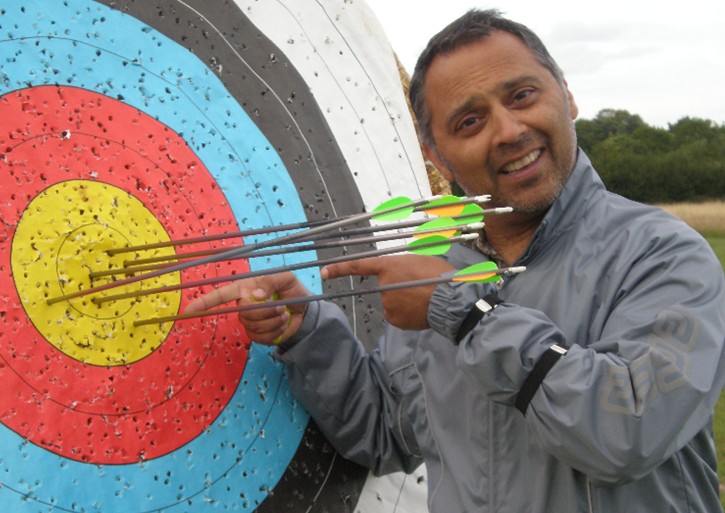 Sunday is our official club day where it is possible to meet members who can give you an idea of what lies ahead for you if you are a complete beginner or if you are an accredited archer and just fancy joining. You will naturally find more members there during the spring and summer than during the winter months – we don't have an indoor range to shoot at.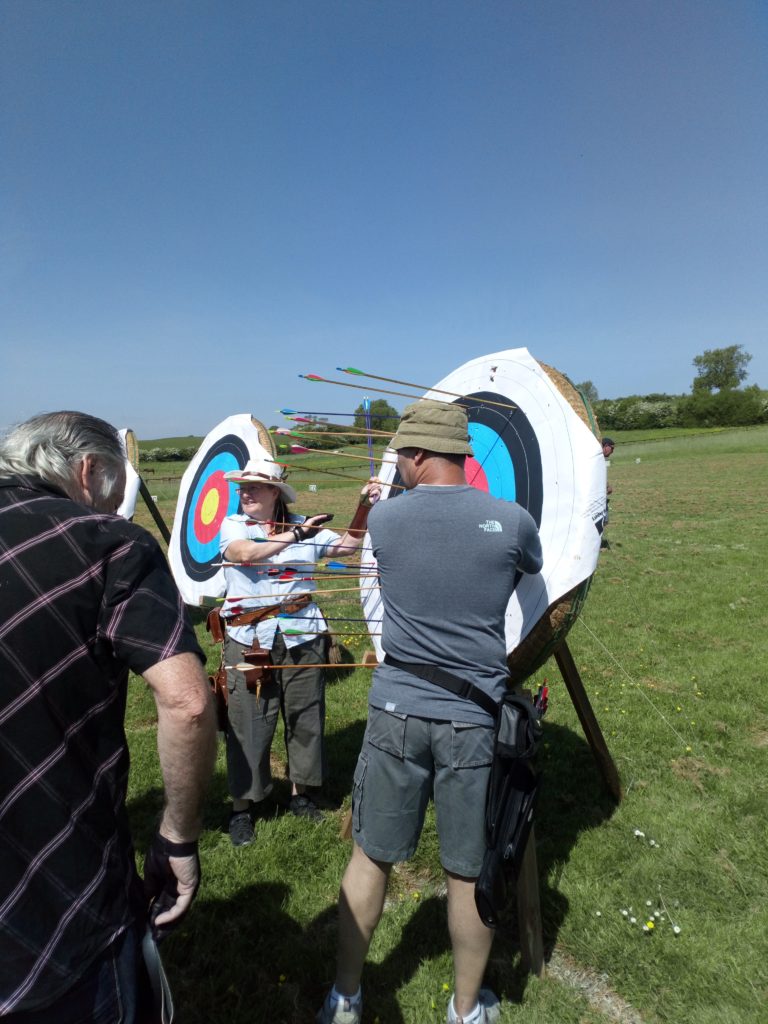 During winter and early spring, we have access to local woods that give us the opportunity for field archery and if you don't fancy that the field is still available for target archery use.
At Phoenix Archers, we pride ourselves on our fun, family-friendly atmosphere. We aim to make anyone welcome, be they individuals or whole families.
We are active in the local community and regularly host the Cubs, Brownies and Beavers as well as various events on a regular basis.
Directions on how to get to our ground are at the bottom of every page.
Types of archery
Phoenix Archers encourages its members to find the type of archery that suits them.
We cater for Target, Field and Clout archery. Due to the size of our field, we cannot accept Flight archers or compound bows.
Target archery
This takes place at our beautiful field throughout the year with a mix of imperial and metric rounds being shot.
Field Shoots
These take place between November and March. Despite the name, these take place in a wood, using 3D targets that are set out in a natural environment and use a totally different skill-set than target archery.
Clout
These take place between April and September with a shooting distance of 120 to 180 meters
Whatever your preference, Phoenix exists to encourage archers of all skill levels to get the most out of their archery.
And just for a bit of fun, every month we hold a fun shoot allowing members to get together, socialise and have a laugh shooting at some novel targets.