Club Ground
Our club ground, an eight-acre field set in the beautiful Leicestershire countryside close to Kibworth, is available to shoot every day of the year, but official club nights are Tuesday and Thursday (during the summer), and all day Sunday.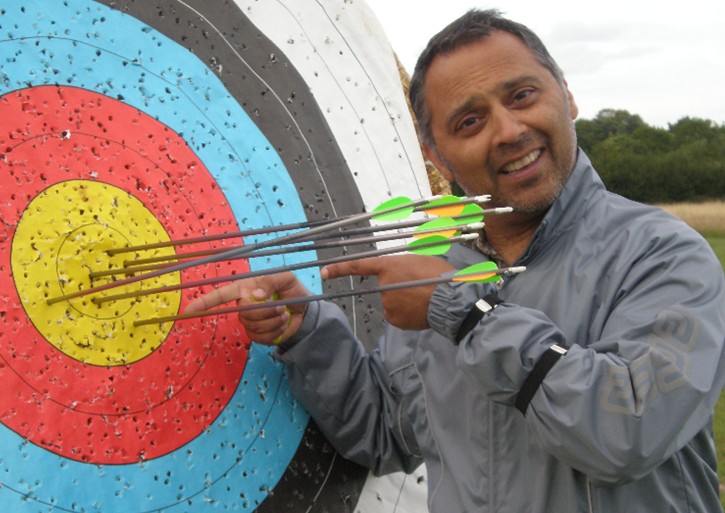 These are the best times to meet members who can give you an idea of what lies ahead for you if you are a complete beginner or if you are an accredited archer and just fancy joining our club. You will naturally find more members there during the spring and summer than during the winter months – we don't currently have an indoor range to shoot at.
We do however have the space for the time honoured art of clout shooting!
Since our inception in 2009, the membership have built a clubhouse, toilets and storage facilities, and we have a well maintained and marked out shooting ground. Our membership has steadily increased and we now have a healthy mix of traditional longbow, Barebow and Olympic-style recurve archers. We also have a growing junior section, with age ranges from eight through to eighteen years old.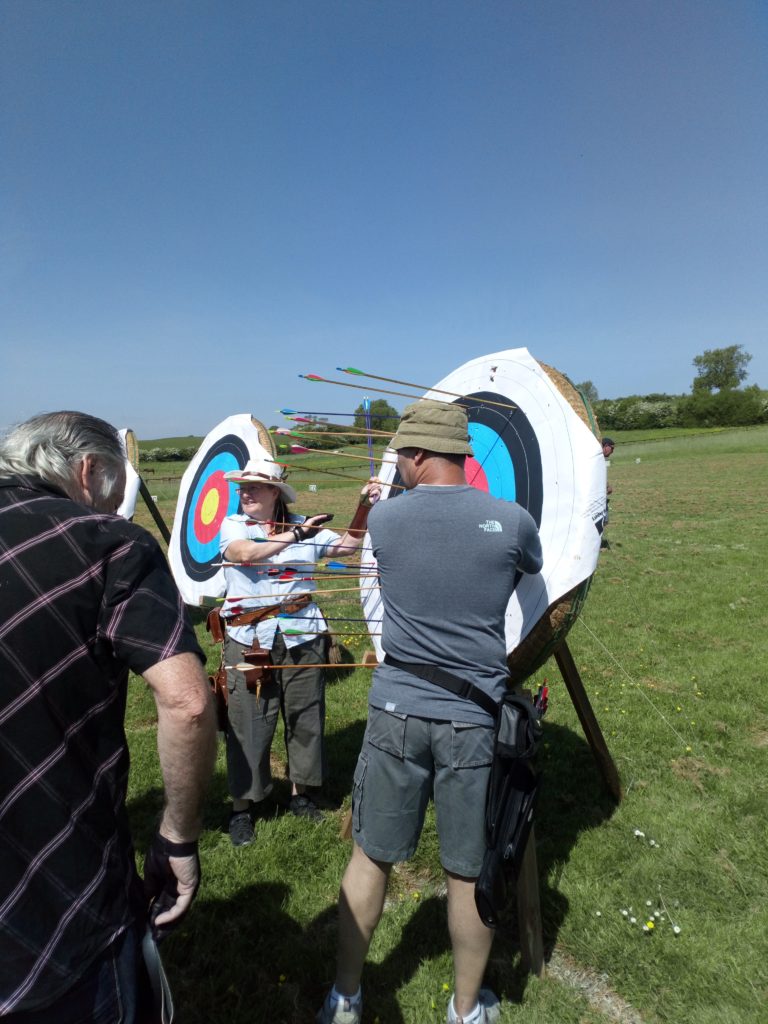 Directions on how to get to our ground are at the bottom of every page.
Field Shoots
Field shoots take place between November and March. These, despite the name, take place in a wood, using 3D targets that are set out in a natural environment and use a totally different skill-set than target archery.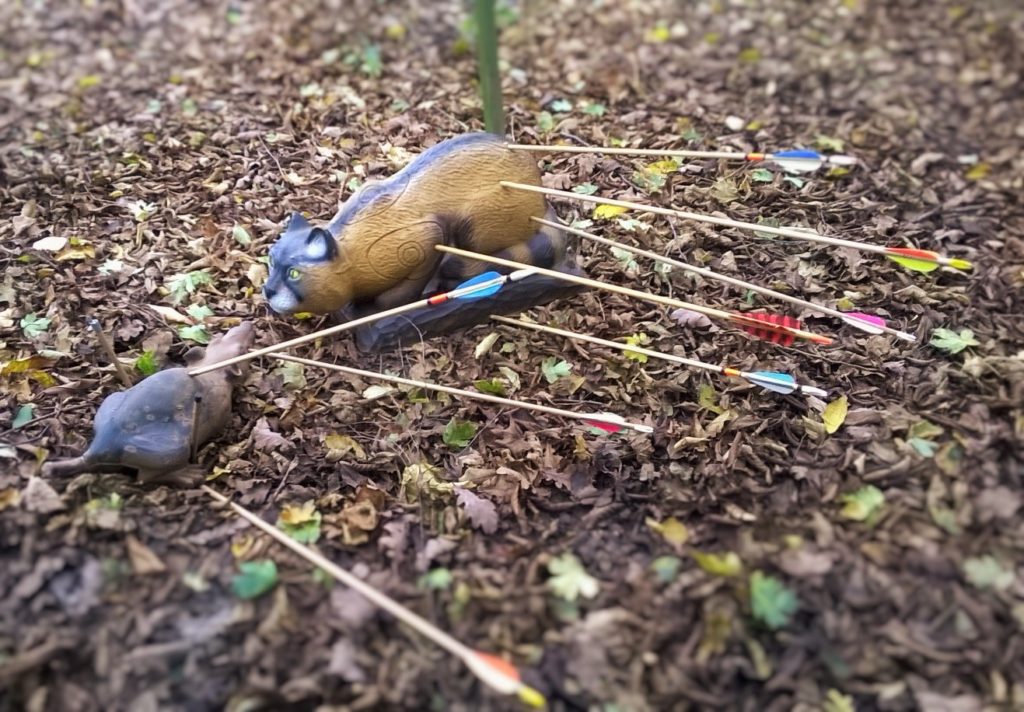 Could you hit a stag, or even a small rabbit to feed the family? You'll surely find out on a field shoot!

Don't worry, the 'animals' are made of foam and our archers still shop at the butchers!